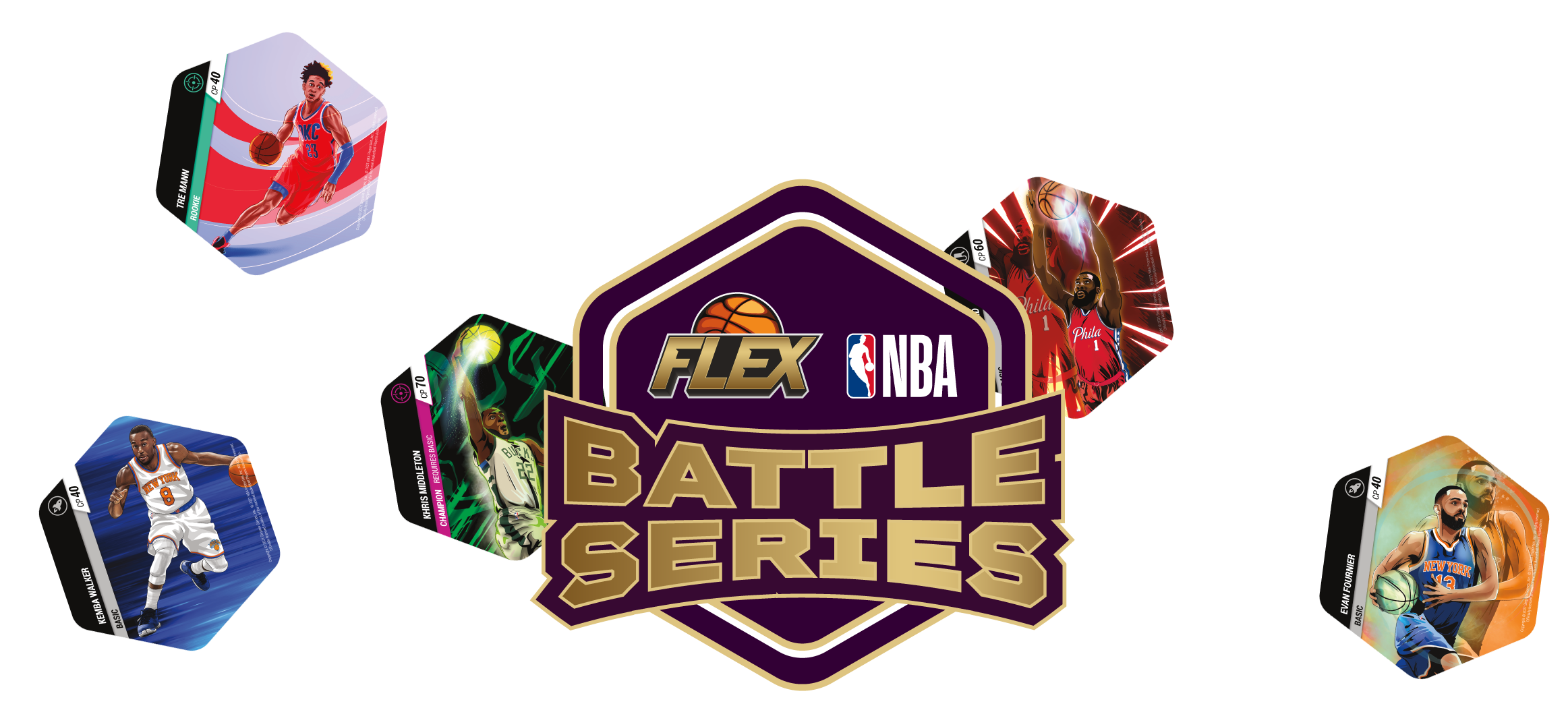 ---
---
Tournament players can choose either to play with owned Flexagons and/or draft a collection of Flexagons from 30 set tiles.
---
June 25
1pm-8pm ET
10am-5pm PT
June 26
1pm-7pm ET
10am-4pm PT
---
---

* NO PURCHASE OR PAYMENT OF ANY KIND IS NECESSARY TO ENTER OR WIN THIS TOURNAMENT. LIMITED TO 16 ENTRANTS. MUST REGISTER BY JUNE 13, 2022 AT 11:59PM. NO PURCHASE OR PAYMENT NECESSARY.
Open to legal residents of [the 50 United States and D.C.] who are at least age [18 (or the age of majority in their jurisdiction of residence, whichever is older)] on entry. Void where prohibited. "Tournament Period" is from [10 a.m. PDT] on [6/25/2022] through [4 p.m. PDT] on [6/26/2022]. You must sign-up by [6/15/2022] at [11:59 ] [p.m. PDT]. and be informed you have been approved by Sponsor in order to participate. [Note: Preceding is intended to address a scenario where more persons try to sign up than what is available.] To enter: (1) [insert steps to enter as set forth in Official Rules to register for Tournament]. The Tournament is limited to 16 participants (1 entry per person only) and is single-elimination. The top [2] participants based on advancement in the tournament will receive: [first place gets $5,000 cash prize, second place gets a 2022 Championship Team Set at a value of $39.99]. Odds of winning depend on number and performance of eligible participants. For full promotion rules, eligibility, and other details and restrictions see the Official Tournament Handbook at [https://flexnba.com/pages/battle-series].
 
TOURNAMENT PLAYERS CAN CHOOSE TO PLAY WITH OWNED FLEXAGONS AND/OR DRAFT COLLECTION OF FLEXAGONS FROM 30 SET TILES.