UPGRADE YOUR FLEX™ NBA COLLECTION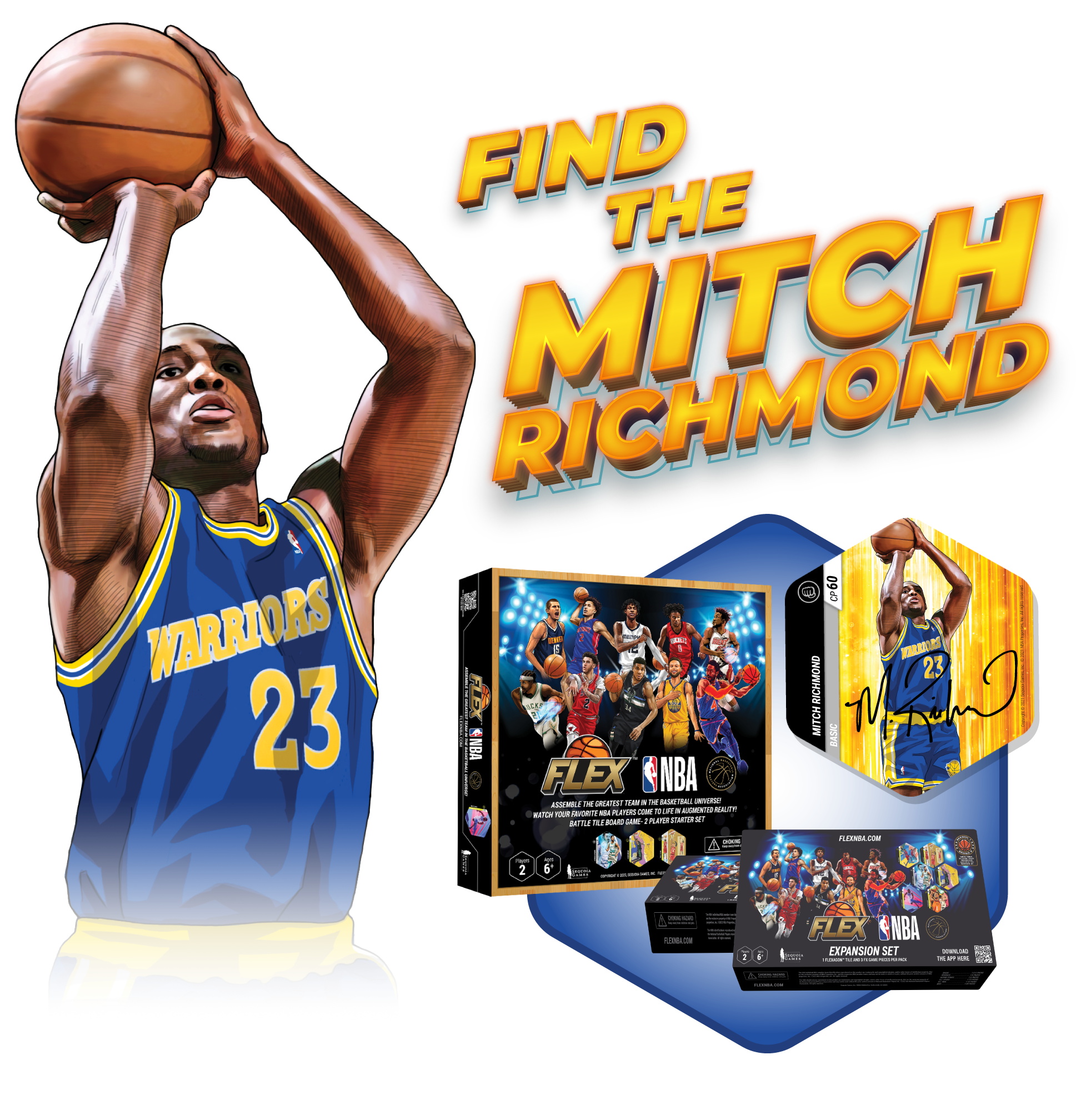 Win a Limited- Edition Mitch Richmond Flexagon
Register your Basic Flexagon™ Tiles and be automatically entered to win one of 23 bonus autographed Mitch Richmond digital Flexagon™ Tiles, plus a physical autographed Mitch Richmond Flexagon™ Tile (with a unique FTN).
Purchase a Series 2 Starter Set or Expansion Set Bundle to start and register your Basic Flexagon™ Tiles to be entered to win.
---
All 23 Mitch Richmond's have been found!
Congratulations to the winners.

Congratulations to our Winners 6/24/22
Winner #1 Flex ID: 100000625
Winner #2 Flex ID: 100000964


---
---
Promtional Details
We will choose three random numbers from all the Basic Flexagon™ Tiles registered for the week on Friday at 4pm PT. Any Basic Flexagon™ Tiles registered each week is qualified to be upgraded. Your new digital Mitch Richmond Flexagon™ Tile will show up as an extra Flexagon™ Tile in your roster with its unique FTN. This program will last for 8 weeks (the 8th week will have 2 upgrades on June 24, 2022). Each new Flexagon™ Tile registered from each Friday until Friday at 4pm will be entered to be upgraded each week, and each pool of FTNs is refreshed for each week.
These special Mitch Richmond Flexagon™ Tiles will be autographed tiles and there will be just 23 signed copies!  
Mitch Richmond physical Flexagon™ Tiles are only eligible for shipping to USA, Canada, and Mexico.