REVOLUTIONARY AUGMENTED REALITY TCG

Join the phenomenon and shop the only augmented reality TCG that lets you assemble your dream basketball team.
Assemble the most powerful team in the basketball universe with the world's first AR pro-sports game.
---
BREAK PACKS & GET THE GREATS
Build your lineup of NBA stars and crush your opponent in with our Expansion Sets and Team Sets packed with our unique Flexagon Tiles™ featuring NBA superstars.

Each player tile has two or three special skills called flexes. You and your opponents take turns to Flex on each other.
Flex on your enemy and watch their Confidence Points drop. Whenever a player's CP reaches zero, they are out of the game.
---
Shop the set that started the phenomenon.
---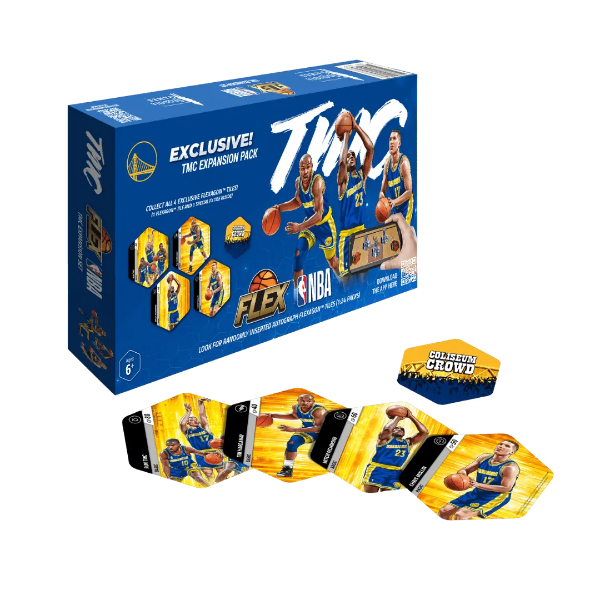 NBA Hall of Famers Tim Hardaway, Mitch Richmond and Chris Mullin launch an new All-Time Great & Legendary Flexagon™ Tile Series.
---
Collect like a pro with pages featuring customized Flexagon™ pockets.